Welcome to the Nova Skin Academy
As a licensed medical professional, you understand the importance of staying ahead in the field and keeping your skills sharp. The Medical Spa industry is growing rapidly, and it's essential to stay on top of the latest advancements and techniques. That's where the Nova Skin Advanced Medical Spa Training comes in. Our program is designed to give you the advanced knowledge and hands-on experience needed to take your skills to the next level. Nova Skin experienced instructors will guide you through the latest treatments, procedures, and technology in the medical spa industry, helping you stay ahead of the curve and providing your clients with the best possible care. With a comprehensive curriculum that covers everything from laser treatments to chemical peels, our training will give you the tools you need to succeed in this exciting and ever-evolving industry.
Microneedling Class
Learn SkinPen Microneedling!
Microneedling, also known as collagen-induced therapy, is a treatment that involves pricking the skin with sterilized needles. Your skin will respond to the slight damage by sending signals to produce more collagen rich tissue, resulting in brand new skin with a more even tone and texture.
Micro-needling is for virtually anyone as it can be used to treat all skin types and tones! A great option to easily improve the quality of your skin.
What Can Microneedling Treat?
Acne and Acne Scarring
Alopecia/Hair Loss
Aging Skin (collagen production slows down progressively after the age of 20!)
Reduced skin elasticity
Fine lines and wrinkles
Dark Spots (Hyperpigmentation) and Sun Damage
Stretch Marks
Large Pores
Classes coming soon!
HydraFacial Class
Learn HydraFacial MD!
The HydraFacial is a patented Vortex-Fusion system made to gently (but effectively) exfoliate, extract, and hydrate for the best skin you've ever had. In combination with a variety of deeply hydrating serums used during the treatment, your skin will have that smooth glow you've been looking for.
Learn Signature HydraFacial and Deluxe HydraFacial
CLEANSE + PEEL
EXTRACT + HYDRATE
Deluxe includes:
Manual extractions performed by our experts to get the most stubborn clogged pores clean.
Complementary Esthemax Hydrojelly Mask to soothe, moisturize and hydrate after extractions 
FUSE + PROTECT
Classes coming soon!
Neurotoxin Class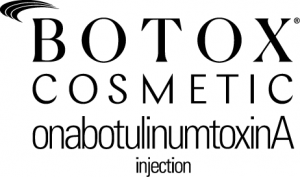 Learn all there is to know about the use and application of neurotoxins. (Botox, Dystport, and Xeomin)
Muscle relaxers work is the special protein called botulinum toxin which causes temporary paralysis of the muscle. The repeated contraction of the muscle over time is what causes wrinkles and fine lines.
Typical Areas to Use Botox
Crows Feet (eye area)
Elevens (lines in between eyebrows)
Forehead
Upper Lip for a natural lip "flip"
Chin
Therapeutic Treatments
Excessive sweating (hyperhidrosis)
Chronic Migraines
Neck Spasms
Classes coming soon!
Laser Hair Removal Class
Learn Laser Hair Removal
Permanent hair removal is achieved by a special laser that targets the darker pigments in the hair. With the power of heat, it disables the hair follicle and prevents re-growth. Multiple treatments are required to achieve sufficient reduction in hair growth because each hair goes through 3 growth phases:
Only the hair follicle in the first growth phase can be disabled. Being that not all hairs will be in the same phase at the same time, multiple treatments are required. Time in between treatments are necessary to catch all follicles in the growth phase.
Classes coming soon!
Lash Extension + Lamination Class 
Learn Lash Extension Techniques
Learn Lash Lift Technique
Lash lifts are perms for your lashes! They involve the application of a special solution to semi-permanently curl your natural lashes up. 
Classes coming soon!