HydraFacial MD
Doesn't everyone want fresh and youthful skin? The HydraFacial is a patented Vortex-Fusion system made to gently (but effectively) exfoliate, extract, and hydrate for the best skin you've ever had. In combination with a variety of deeply hydrating serums used during your treatment, your skin will have that smooth glow you've been looking for.
Here at Nova Skin, we perform two services: Signature HydraFacial and the Deluxe HydraFacial.
CLEANSE + PEEL
Remove that dull layer of dead skin with a gentle exfoliation and resurfacing treatment.
EXTRACT + HYDRATE
The first facial that thoroughly extracts impurities from clogged pores pain-free using suction. Nourish thirsty skin with ultra-moisturizing serum.
FUSE + PROTECT
Pack the skin with antioxidants and peptides to maximize that glow.
Deluxe HydraFacial | The 60-Minute Miracle!
CLEANSE + PEEL
EXTRACT + HYDRATE
Deluxe includes:
Manual extractions are performed by our experts to get the most stubborn clogged pores clean.
Complementary Esthemax Hydrojelly Mask to soothe, moisturize and hydrate after extractions
FUSE + PROTECT
Pack the skin with antioxidants and peptides to maximize that glow.
Deluxe includes:
Completely customizable medical-grade boosters to address your personal skin issues (dryness, acne, aging, sun spots, etc..)
Why Should I Get a HydraFacial?
Treats Acne, Acne Scars, and Spots
The deep exfoliation and extractions work to completely clean congested pores and boost cell regeneration, helping fade scars and hyperpigmentation.
Removes Black and Whiteheads
Removing blackheads by hand can be really painful and often leave behind a few stubborn ones. This system suctions out dead skin cells, oil, and dirt from the skin's surface, leaving that "glass skin" look that is otherwise difficult to achieve.
Great for All Skin Types
Sensitive skin doesn't react well with many treatments, but the gentle nature of the HydraFacial makes it perfect for skin conditions such as rosacea.
Anti-aging
The exfoliation, reduced pore size, and well-packed moisture help reduce the appearance of fine lines and sagging skin. Improve skin elasticity and firmness.


Perks!
Add these perks to your HydraFacial Service:
Keravive by HydraFacial
Healthy-looking hair starts with a healthier scalp
Poor scalp health – dry skin, clogged follicles, dead skin cells, lack of circulation – can lead directly to thinner-looking hair.
THE SCALP HEALTH SOLUTION: HYDRAFACIAL™ KERAVIVE™
Keravive is a first of its kind 3-step treatment that includes an in-office component, as well as a 30-day take-home spray.
CLEANSE & EXFOLIATE
HydraFacial Vortex Technology extracts dirt, oil and impurities from your scalp and hair follicles.
HYDRATE + NOURISH
Keravive Peptide Complex Solution exfoliates your scalp and nourishes your hair follicles with growth factors and skin proteins to promote a healthy scalp and healthier, fuller-looking hair.
EXTEND & ENHANCE
Daily use of the HydraFacial Keravive Peptide Complex Spray enhances your in-office treatment and delivers daily hydration and nourishment to your scalp and hair follicles.
EYE REPLENISHING SERUM PERK
Benefits
Brightens, tones and firms the outer eye
Improves skin hydration
Gently removes surface layer dead skin cells
LIP REPLENISHING SERUM PERK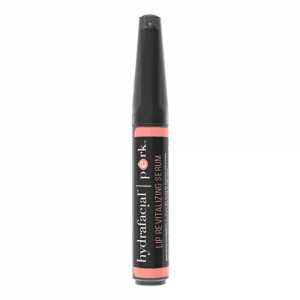 Benefits
Lightly plumps lips
Gently exfoliates to smooth lips
Hydrates lips
Aloe Barbadensis Leaf Extract: Enhances the appearance of dry/damaged skin by reducing flaking and restoring suppleness
Paeonia Albiflora Root Extract: Helps restore volume and re-plumps lips
Vitamins A, C, E: Helps increase hydration level, and provide antioxidant properties